Everything Therapy and Rehab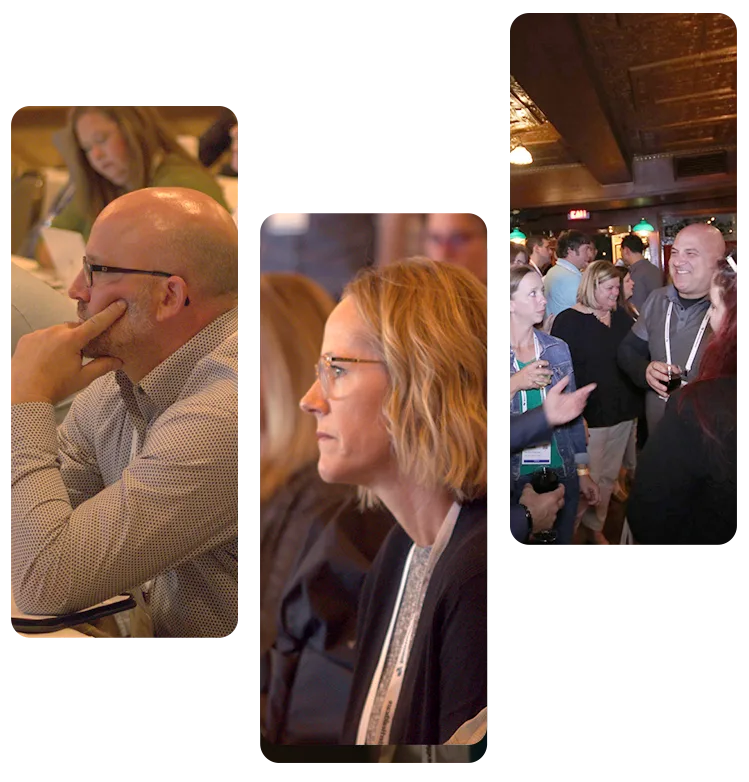 Everything Therapy and Rehab
The Ultimate Therapy and Rehab Experience at TherapyCon'24!
Expand your knowledge, stay ahead of the curve with emerging trends, and connect with industry leaders driving transformative change. Whether you're seeking to elevate your skills, gain valuable insights, or forge forever connections, this event is an unmissable opportunity to ignite your passion and make a lasting impact in the world of therapy and rehabilitation.
Come be a part of the extraordinary journey toward shaping a brighter future for patient care and professional excellence!
TherapyCon meets or exceeds attendee expectations year after year.
Attendees, including therapy executives, therapists, admins, front office, and support staff in attendance.
Keynote speeches, panel discussions, presentations, and peer-to-peer networking opportunities.
Get ready to embark on an exhilarating journey filled with two and a half power-packed days of education, networking, and unforgettable surprises at TherapyCon '24! This highly anticipated event is designed to equip you with real-world, actionable insights, cutting-edge tactics, and essential tools to thrive in the ever-evolving landscape of therapy and rehab.
With a diverse agenda that spans everything from practical strategies to future-proof your practice to thought-provoking sessions that challenge the status quo, there's an exciting lineup tailored to meet your needs and fuel your professional growth. Brace yourself for an immersive experience that will leave you inspired, empowered, and prepared for whatever the future holds.
An
Unforgettable

Speaker Lineup
Prepare to be captivated by an extraordinary lineup of speakers at TherapyCon '24
We are meticulously curating a roster of thought leaders, industry experts, and visionaries who will ignite your passion and expand your horizons.
From captivating keynote speeches challenging the status quo to thought-provoking presentations and interactive peer-to-peer workshops, our speaker lineup will be an exceptional ensemble of knowledge, experience, and sheer brilliance.
Don't miss out on this opportunity to learn from the best in the field and be inspired by their exceptional stories and wisdom.
"We love how friendly and engaged the engineers and support staff are."
​​​​"The networking is really great. A lot of takeaways not just on Raintree features but also hearing how other clinics are using them."
"We always learn something new and appreciate that they make it fun."
"The Raintree staff is engaged and approachable. It is great to see everyone having such a good time together while also solving problems and answering questions. "​​​​​​
Dive headfirst into a vibrant tapestry of lights, music, and non-stop entertainment! 
From the iconic Las Vegas Strip with its majestic resorts and world-class casinos to the electrifying live shows and gourmet dining experiences, this city is a playground for adventure and indulgence. Las Vegas is where dreams come true and memories are made.
So put on your dancing shoes, roll the dice, and let the magic of Las Vegas sweep you off your feet!
Book now to ensure your space at TherapyCon's headquarters hotel – Las Vegas Hilton at Resorts World.
We've negotiated a special rate of $115+ (plus a $40 resort fee) for attendees. Register online to reserve your room. 
Discounted rates are available through Monday, February 5, 2024.
Prepare yourself for fantastic scenes, sights, and unexpected twists.
With its stunning design, lavish accommodations, and an array of world-class amenities, Resorts World Las Vegas redefines the concept of grandeur.
Indulge in unparalleled dining experiences crafted by renowned chefs, try your luck at the state-of-the-art casino, or unwind in the exquisite spa and wellness facilities. From the pulsating energy of the nightlife scene to the breathtaking views from the rooftop pool, every moment at Resorts World Las Vegas is an extraordinary spectacle that will leave you in awe.
Get ready to be swept away into a realm of pure luxury and unforgettable moments.
what are you waiting for?
Join us and reserve your spot today!