A Multi-Track Program Focused on Everything Therapy and Rehab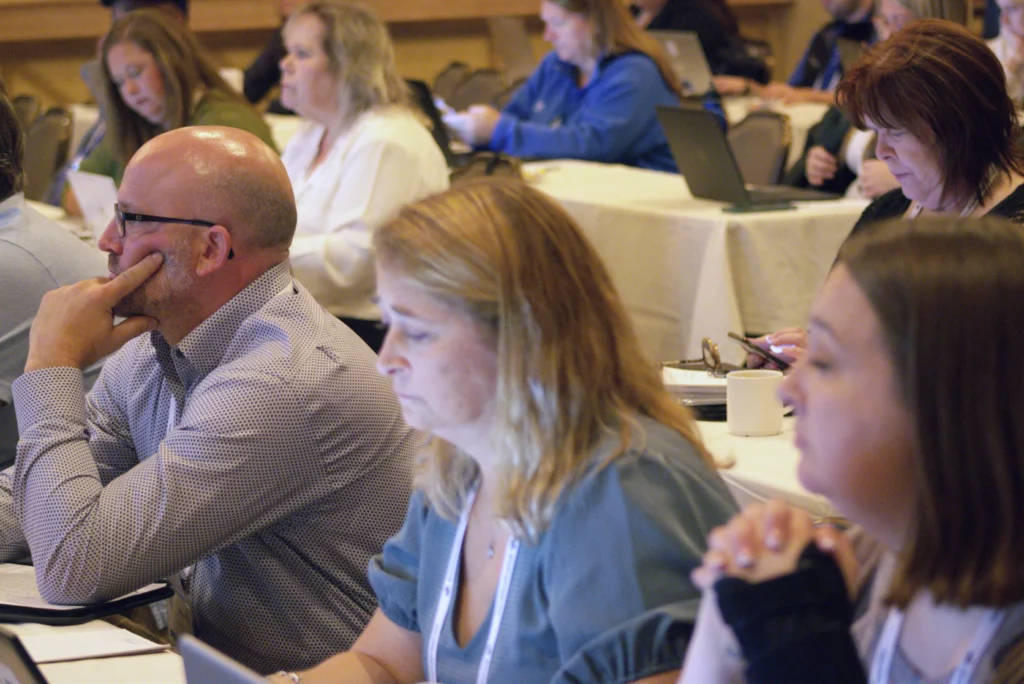 Take a deep dive with
TherapyCon Bootcamps
Designed to supercharge your skills and knowledge, our bootcamp program offers a deep dive into the Raintree application, giving you a head start before the main conference even begins.
Led by Raintree instructors, the bootcamp sessions provide hands-on learning, interactive exercises, and invaluable insights to help you master Raintree. Whether you're a seasoned professional looking to sharpen your expertise or a newcomer eager to gain a competitive edge, our Pre-Conference Bootcamp Program is your gateway to unlocking new levels of success. Seize this opportunity to expand your horizons, connect with peers, and kick-start your conference experience with a bang!
TherapyCon's educational program includes five captivating tracks tailored to empower every attendee.
Delve into a carefully curated blend of industry insights, market education, and cutting-edge product sessions, ensuring a well-rounded and transformative experience. Designed to align with various job roles and functions, these expertly crafted tracks equip your entire team with the knowledge and insights needed to excel in their respective domains.
NEW! WKYUAN
what keeps you up at night
A series of dynamic roundtable discussions to tackle your burning challenges head-on!
Engage with your peers in invigorating conversations covering a broad spectrum of topics, from business and finance to technology and health. Dive into shared experiences, unlock valuable insights, and share best practices that address your most pressing concerns. Embrace this extraordinary opportunity to broaden your horizons, explore diverse perspectives, and find innovative solutions that elevate both your personal and professional realms.
Raintree
solution updates
Immerse yourself in the future of Raintree with our exclusive Solution Update sessions.
Get a firsthand look at what lies ahead as we unveil our vision and share our exciting 12-month outlook. Experience the thrill of discovering new and upcoming products through captivating highlights, and most importantly, have your voice heard by providing valuable feedback directly to our Raintree product leaders.
Don't miss this opportunity to be at the forefront of innovation and shape the future of Raintree's offerings.
Solution Update Sessions:
Unleash the full potential of Raintree in our Tips and Tricks sessions.
Discover invaluable strategies to boost productivity, streamline workflows, and unlock the untapped potential of your solution. Join the Raintree team as they unveil best practice guidelines, sharing their expert insights on both beloved classics and exciting new tools. Get ready to embark on a journey of optimization and take your Raintree experience to new heights.
Tips & Tricks Sessions: